Demand for CO2 sensors has been greater than ever, take a look at recent projects where our carbon dioxide sensors have been used by our customers to improve indoor climates and provide energy savings.
Smart CO2, Temperature and Humidity sensors – Lancaster Uni Library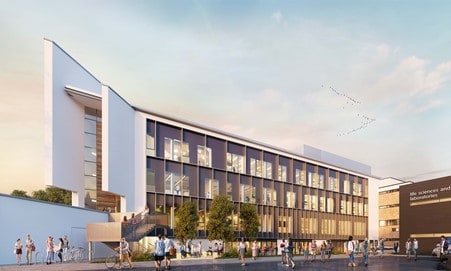 We supplied Smart room sensors for the £11 million, four-story extension of Lancaster University Library. This state-of-the-art development required sensors which could interface directly with a Modbus gateway allowing the client to review sensor data remotely over the internet and in the cloud.
Our Smart sensors communicate using Modbus RTU (or BACnet MS/TP) so were the perfect solution for their monitoring and integration requirements.
Wired CO2 Sensors – Multiple B&Q Sites
Our customer specialises in improving energy performance and efficiency for large businesses. For their B&Q rollout we have supplied over 350 CO2 sensors. Looking to reduce energy consumption and costs they have installed our combined room CO2 and temperature sensors, complete with their logo printed on the housing.
Providing 0-10V CO2 and Temperature outputs the sensors provide scaled monitoring outputs to the control solution within the stores to cater for accurate and efficient control on demand. Our light level and temperature only sensors have also been installed with the CO2 sensors in B&Q stores across the UK and Ireland to provide a complete environmental monitoring solution to the stores.
Battery Powered CO2 Monitor – Schools in Scotland
Dundee City Council required CO2 monitors with visual guidance of the carbon dioxide sensors which were in line with the latest CIBSE guidance. This allowed the school staff to ensure windows were open when required to ensure air quality levels were maintained to achieve the optimum well-being and productivity within the space. We supplied over 700 sensors meeting the requirements for Non-Dispersive Infra-Red (NDIR) technology, traffic light indication and a long battery life of up to three years. These wireless sensors are quick and easy to install, proving to be very popular with our customers.
The battery powered CO2 sensors are now available with an attractive stand option allowing the sensors to be used as a mobile monitor across multiple spaces.
Wireless CO2 Sensors – Western Sydney University Innovation Hub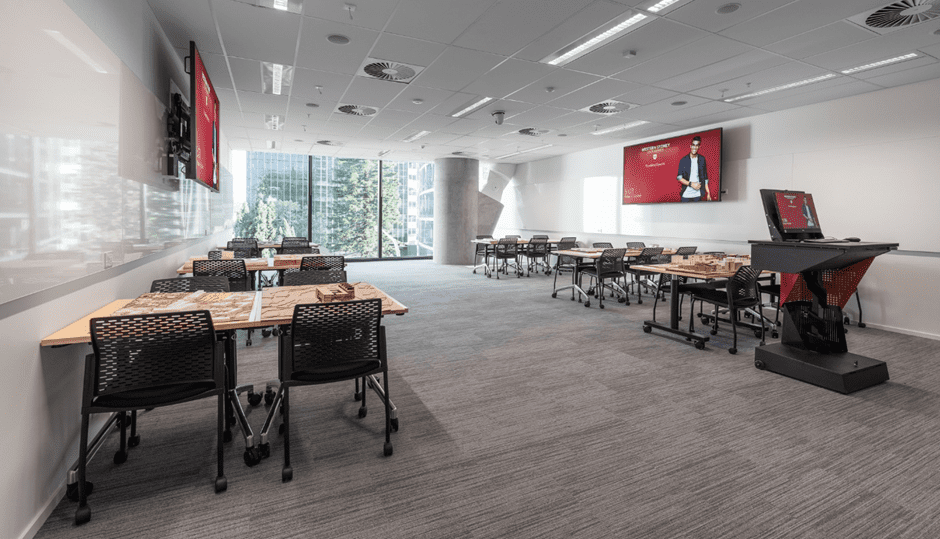 Our TPZ-Net wireless solution is monitoring the CO2 and temperature levels at 6 Hassall street, Western Sydney University's engineering innovation hub.
The facility in Australia features technology infused learning environments and commercial office spaces, within a 19-storey smart building which includes an integrated communications network.
Our battery powered wireless room sensors monitor the environmental conditions, reporting back wirelessly to our TPZ Co-Ordinator which communicates with the Building Management System (BMS) via BACnet or Modbus communications. This ensures the control of the HVAC equipment within this state-of-the-art building is controlled as efficiently as possible providing the optimal working conditions for the occupants.