Hotel specific features include Make up room & Do not disturb selections integrated within the control, multi-level energy saving ECO control settings depending on the let and occupied state of the guest room, and flexible strategies to determine whether the guest room is occupied or not.
All features within the guest room comfort control solution are designed to provide excellent comfort for the guest, while providing network interoperability and cost saving, energy efficient solutions for the hotel.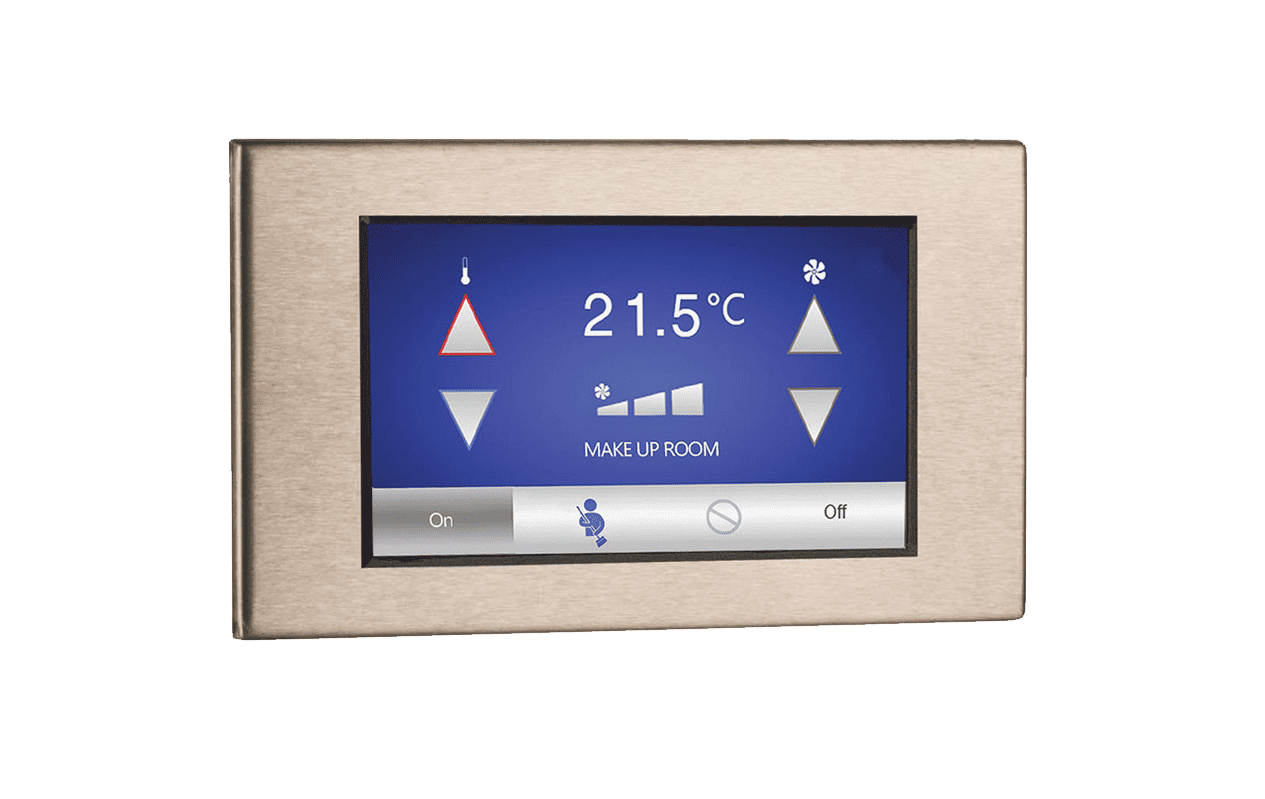 User Interfaces
The RDU-Touch provides the hotel guest with the ability to effortlessly adjust their comfort set point and desired fan speed via the intuitive touch screen controls. Incorporates the ability to offer housekeeping requests such as Make Up Room and Do Not Disturb which integrate seamlessly on to the BMS.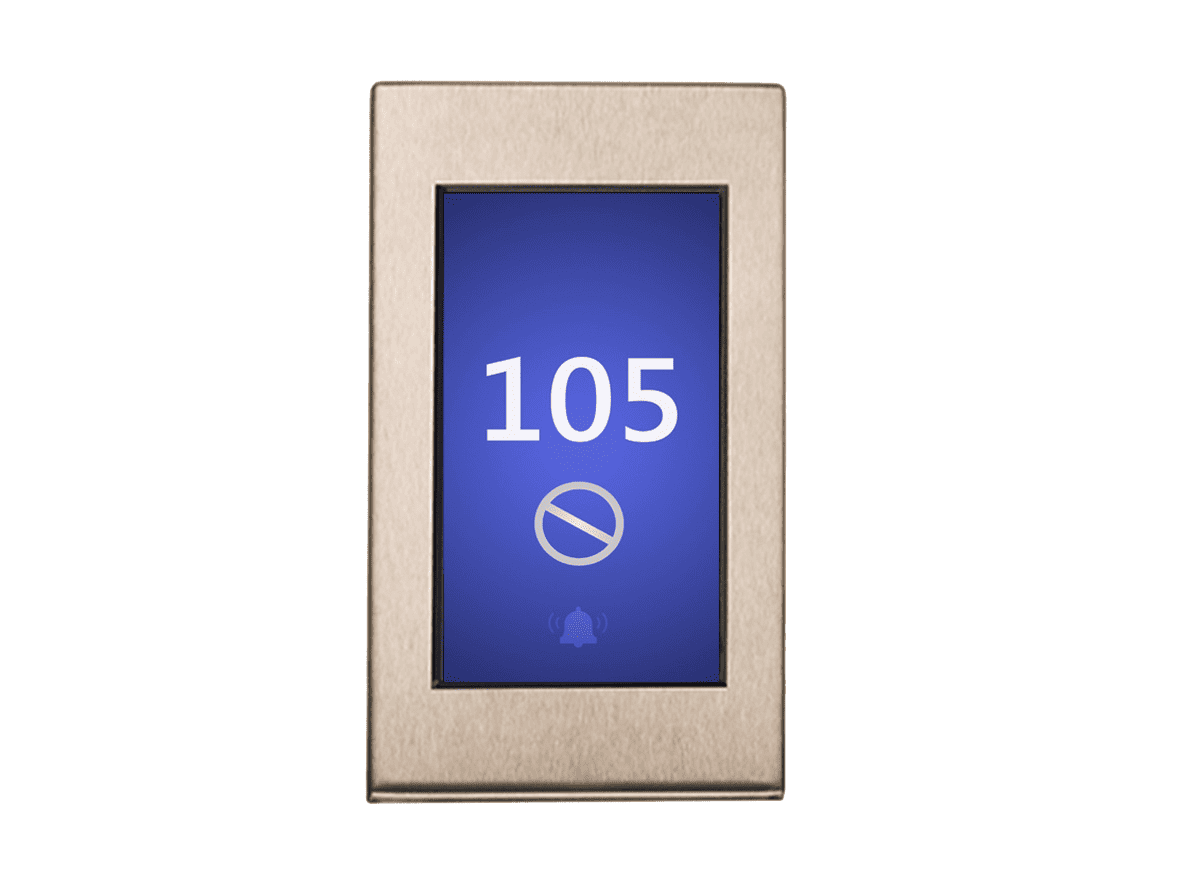 Corridor Plate
Highlighting the guest's room demands are instantaneous via the Make Up Room (MUR) and Do Not Disturb (DND) features built into the Hotel Guest Room Solution. Selecting MUR or DND on the RDU-Touch within the room flags the chosen request on the DND-Touch which is mounted within the hotel corridor. These conditions can also be flagged over the BMS, via BACnet communications, for instant visibility of the guest requests.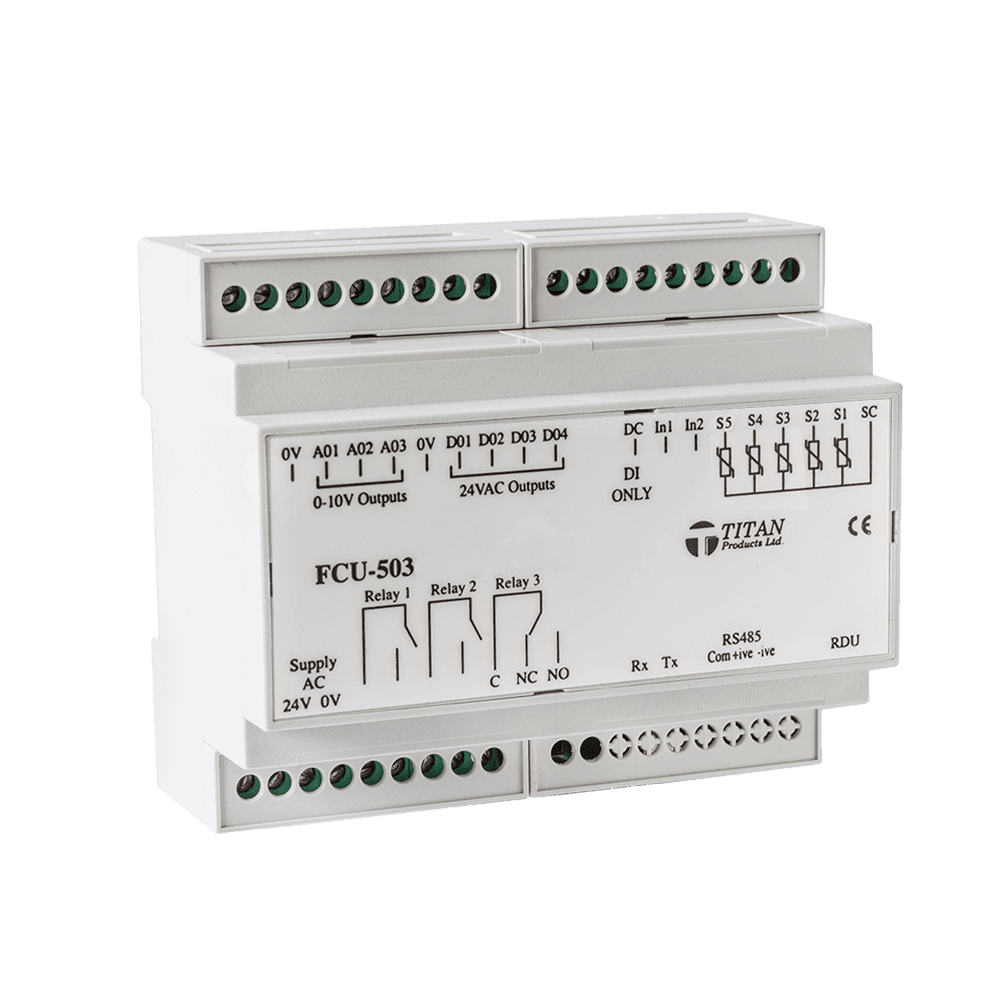 BACnet Controller
The FCU-503 range of energy efficient controllers effortlessly provide accurate heating, cooling and fan control for fan coil applications. Incorporating advanced underfloor heating options which include a second zone of independent control, perfect for bathrooms within the guest room. Multi-level ECO settings within the controllers allow for full synchronisation with the Hotel Letting System creating dynamic control of pre-set comfort conditions depending on the let state of the Guest Room, greatly reducing energy costs for the hotel.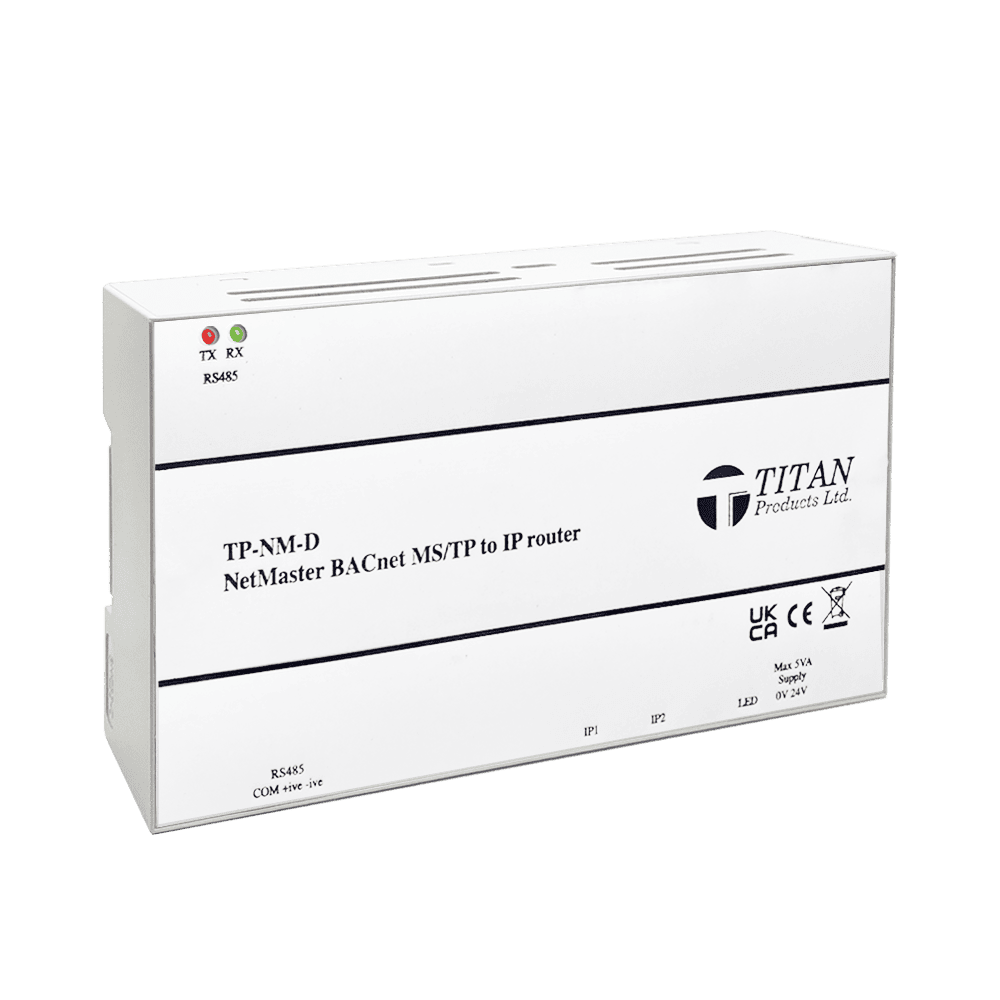 NetMaster Router
The NetMaster Router provides BACnet MS/TP to BACnet/IP routing capabilities for flexible integration of the FCU-503 and other BACnet MS/TP on to the hotel building management system.