Multiple appllications
The FCU-503 is flexible in application catering for applications such as 4-pipe FCU heat / cool, 2-pip FCU with UFH and 4-pipe FCU with UFH and FCU heat boost.
The MZ-503 adds to this by providing the option to add up to 4 x independently controlled UFH zones from a single controller addition.
Set up for you
All our FCU-503 and MZ-503 controllers are supplied pre-programmed for your project requirements. to take the on-site burden away from our customer. By setting up the controllers prior to dispatch we reduce on-site commissioning costs for our customers.
Interface Options
Both the FCU-503 and MZ-503 are fully compatible with the RDU-Touch and CCS control screens. Each zone setup on the controllers will be displayed as their own zone for independent control.
Integrated bathroom control
The FCU-503 provides an integrated bathroom control logic as standard providing a second heating loop designed for wet or electric UFH control within a bathroom. Towel rail outputs can also be allocated within the FCU-503 bathroom control options providing a complete control package from a single controller.
I/O Mapping
The FCU-503 is fully compatible with the residential IO mapping features within the Residential NetMaster to allow outputs from the FCU-503 or MZ-503 to be mapped to Titan I/O modules on the same network. This cuts down on wiring requirements and improves install flexibility.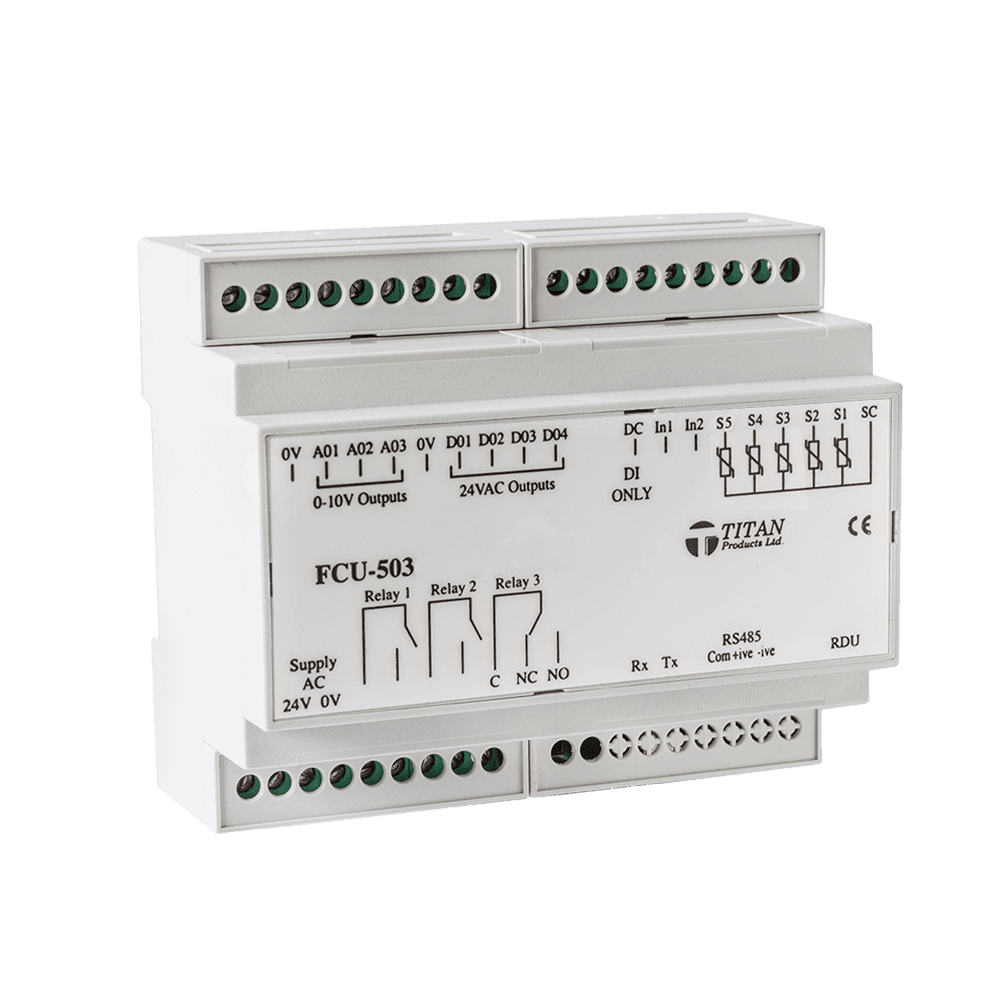 FCU-503
Providing a fully integrated and combined heating and cooling solution the FCU-503 provides embedded control for a wide range of applications that cover: 4-pipe Fan Coil heat/cool control, 2-pipe fan coil cooling with underfloor heating, 2-pipe fan coil cooling with underfloor heating and fan coil heating boost.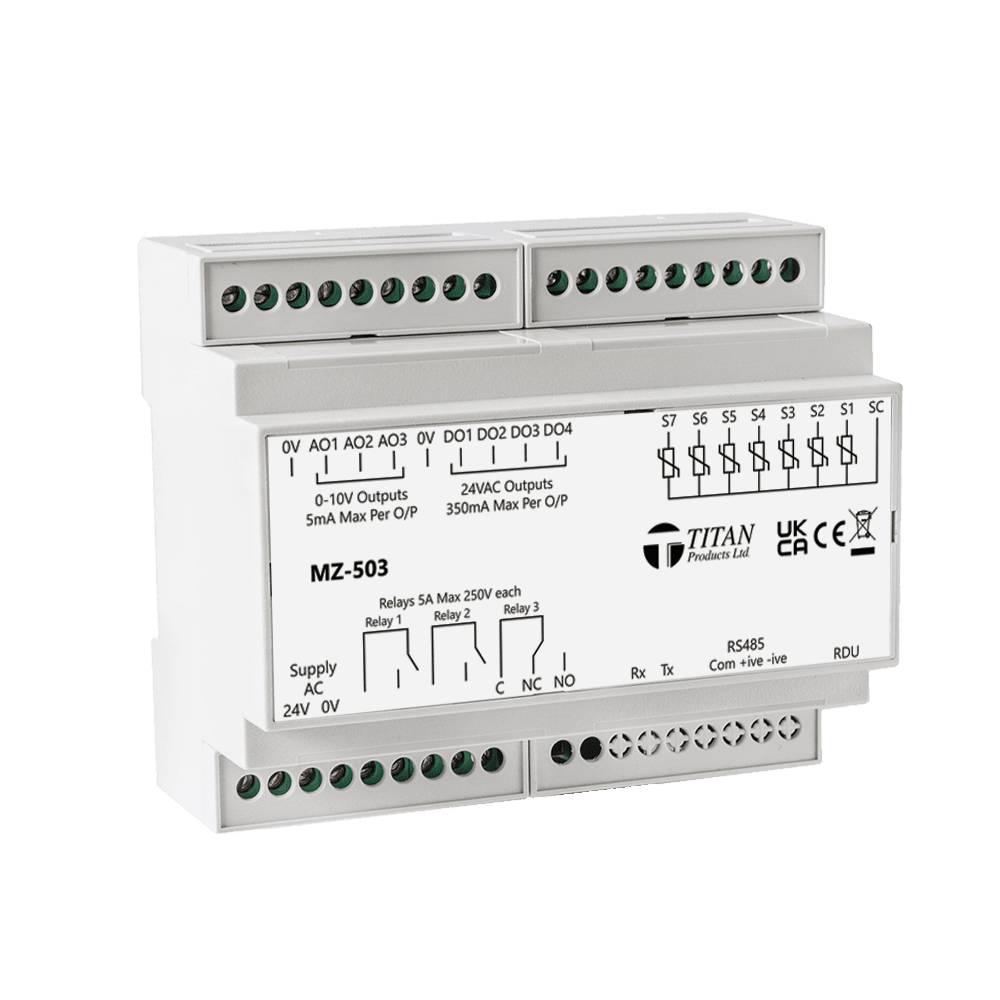 MZ-503
The MZ-503 is designed for use where multiple UFH only zones exist, and can control up to 4 x UFH zones independently.
Flexible FCU and UFH control.
Multi-zone control
Fully integrated bathroom and towel rail control
Compatible with RDU and CCS user interfaces
Application specific control for the application
Download the Residential Brochure
Download