Combined Comfort Control and Energy Monitoring
The Central Control Screen combines intuitive multi-zone comfort control adjustment with a smart energy monitoring display when energy meters are connected to the Titan Products residential solution.
By offering both comfort control adjustment and smart metering capabilities from a single user interface, the Titan Products solution can significantly reduce hardware and installation costs, while providing an excellent user experience via a fully integrated and feature-rich combined comfort control and energy monitoring solution.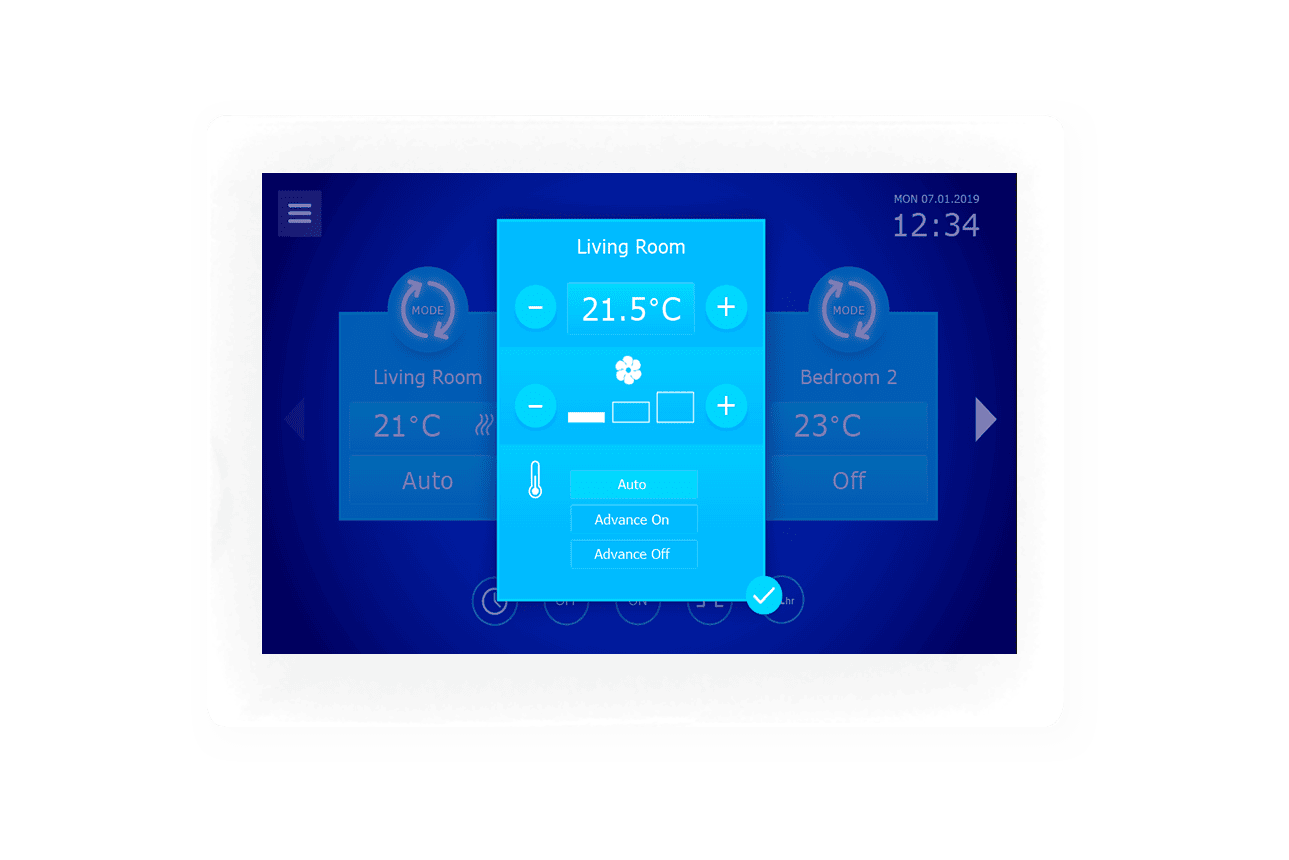 Comfort Control Adjustment
Allows the user to effortlessly select different setpoints, control modes and time schedules for each room, providing ultimate flexibility and integration of the heating and cooling systems.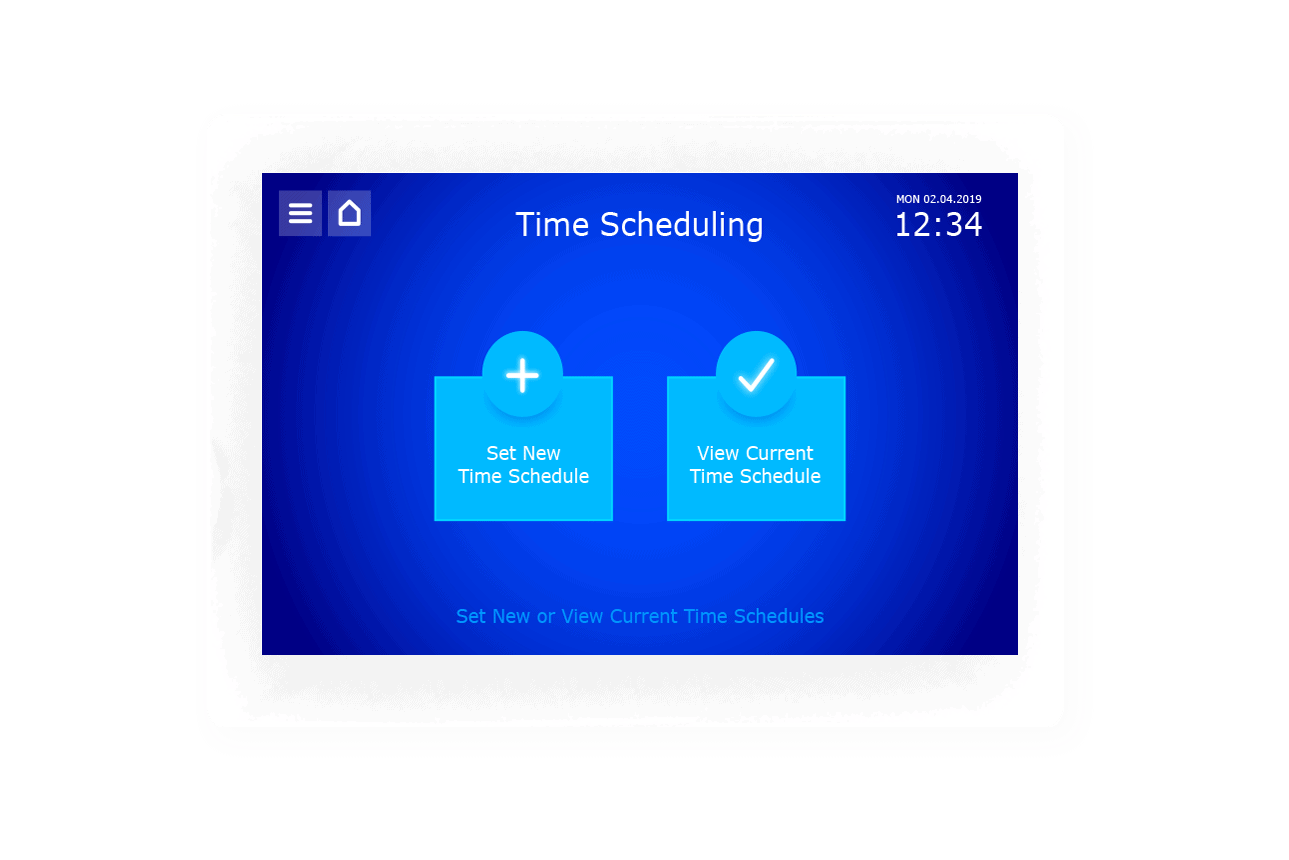 Time Schedules
Set flexible time schedules for each room of the property. Each room will independently control to its own time schedule and set point. Also quickly set holiday periods for when no one is at the property.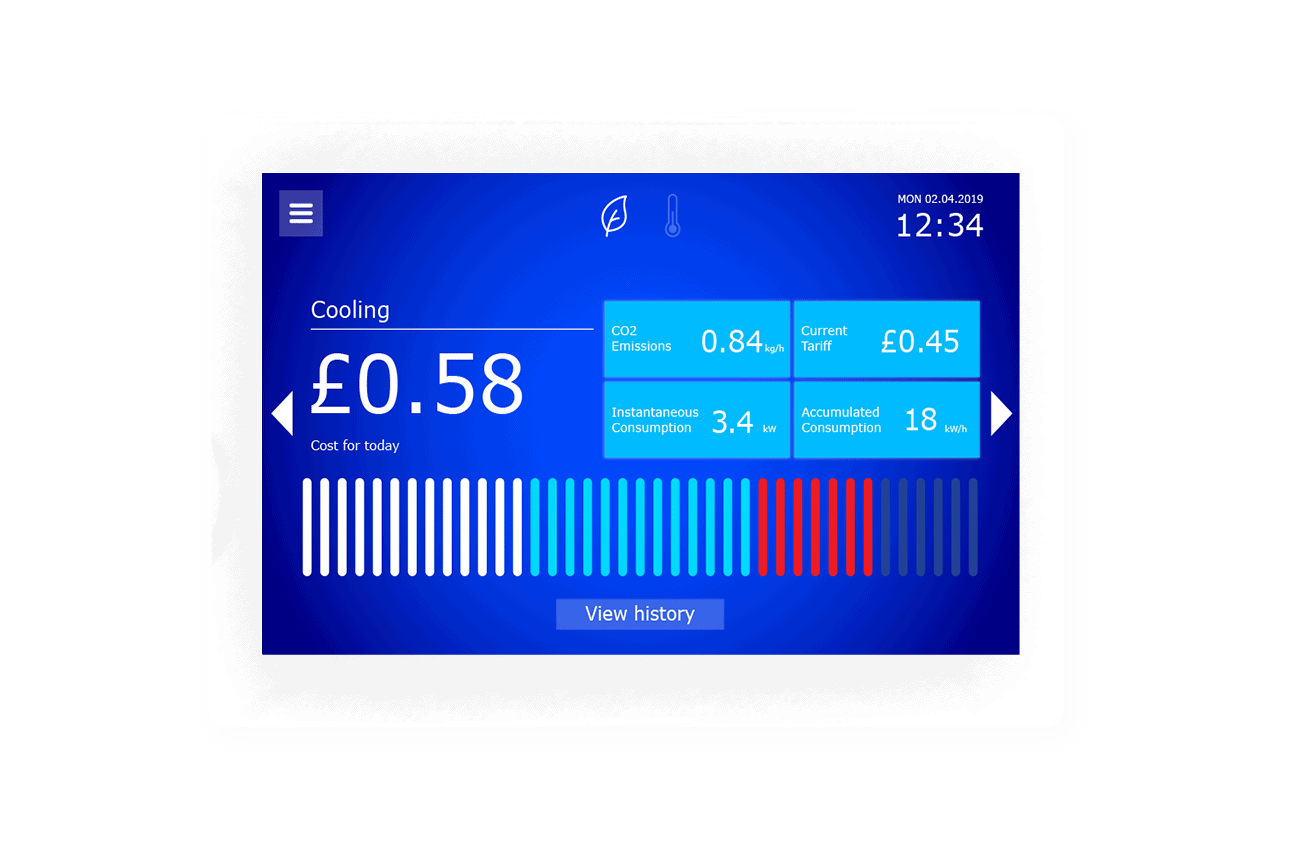 View current energy usage and costs
With energy monitoring can view energy usage for each connected meter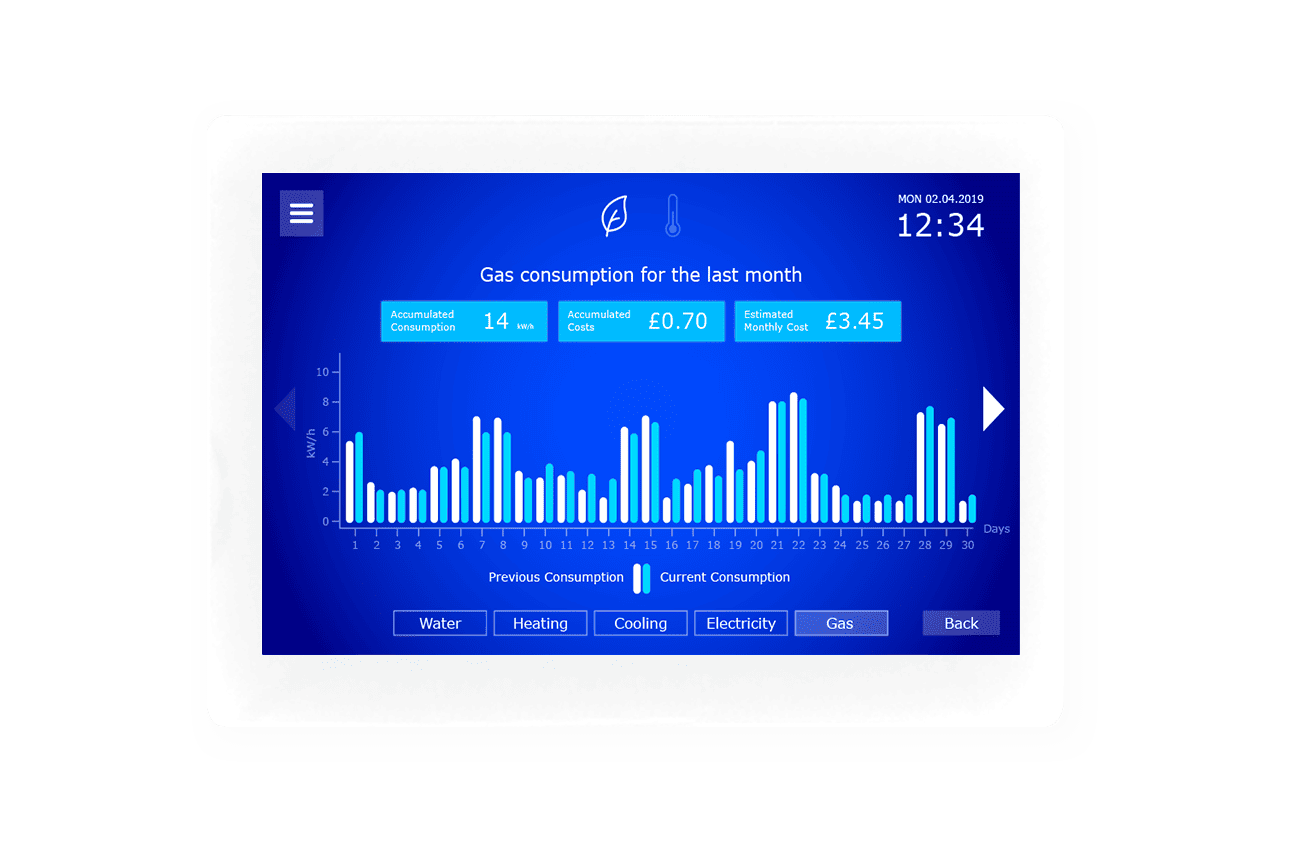 View and compare energy usage and costs
Compare usage and costs from the current day, week, month and year with the previous day, week, month and year.
Flexible time schedules and holiday periods
Multi-room comfort control adjustment
Reduced installation time and costs from plug & play setup
Smart metering display options
Adjust temperature/control modes of all rooms from a central location
Set up flexible time schedules for any zone
Wi-Fi or wired IP communication solutions
Set up holiday periods
Branded screens available
7 inch wall mounted screen
Download the Residential Brochure
Download