On-site energy usage visualisation
The EMS Energy Monitoring Screen provides on-site visualisation of energy usage. Connect to the Titan Energy Manager and view energy usage for each connected meter along with usage comparison graphs for the last day, week, month and year.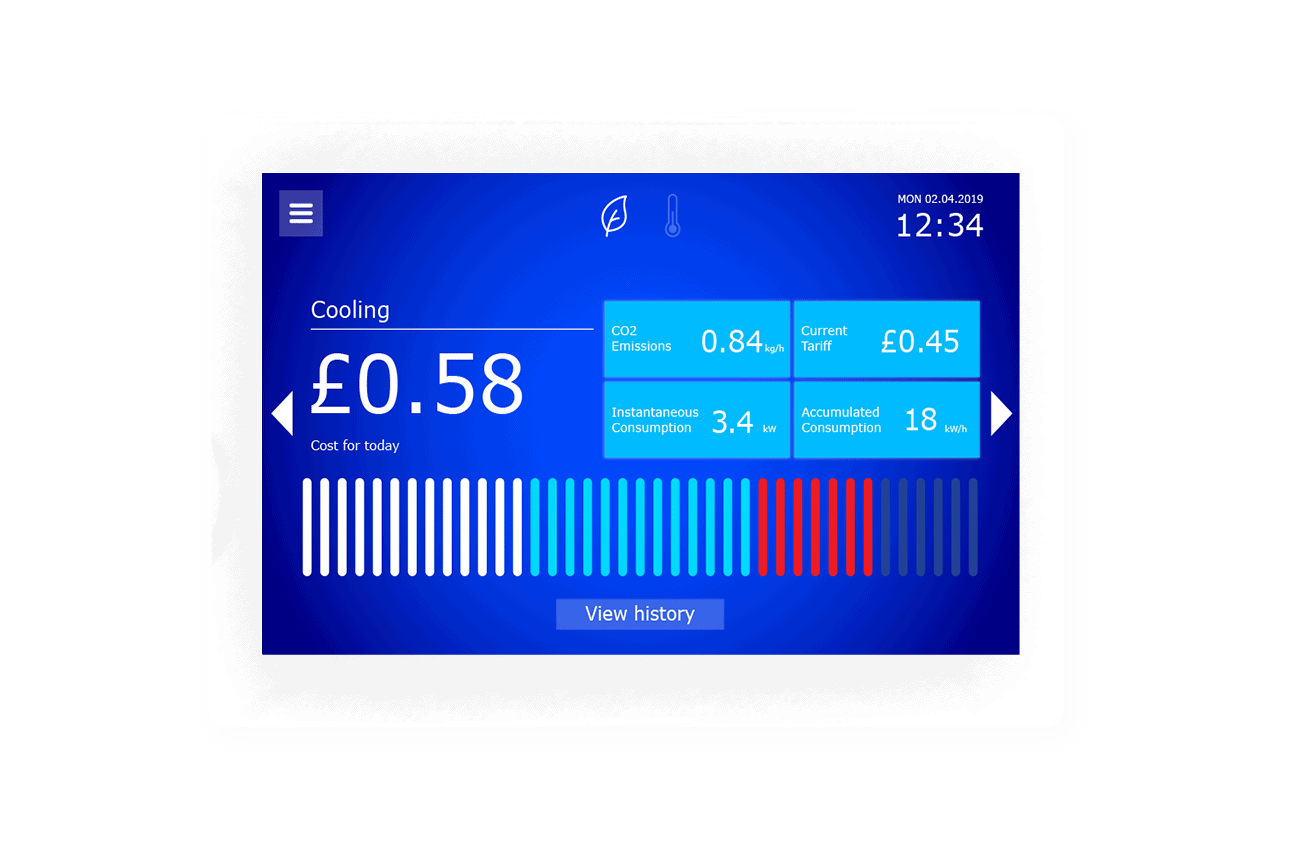 Smart Metering or Energy Consumption applications
Choose between smart metering with associated costs or energy consumption only applications.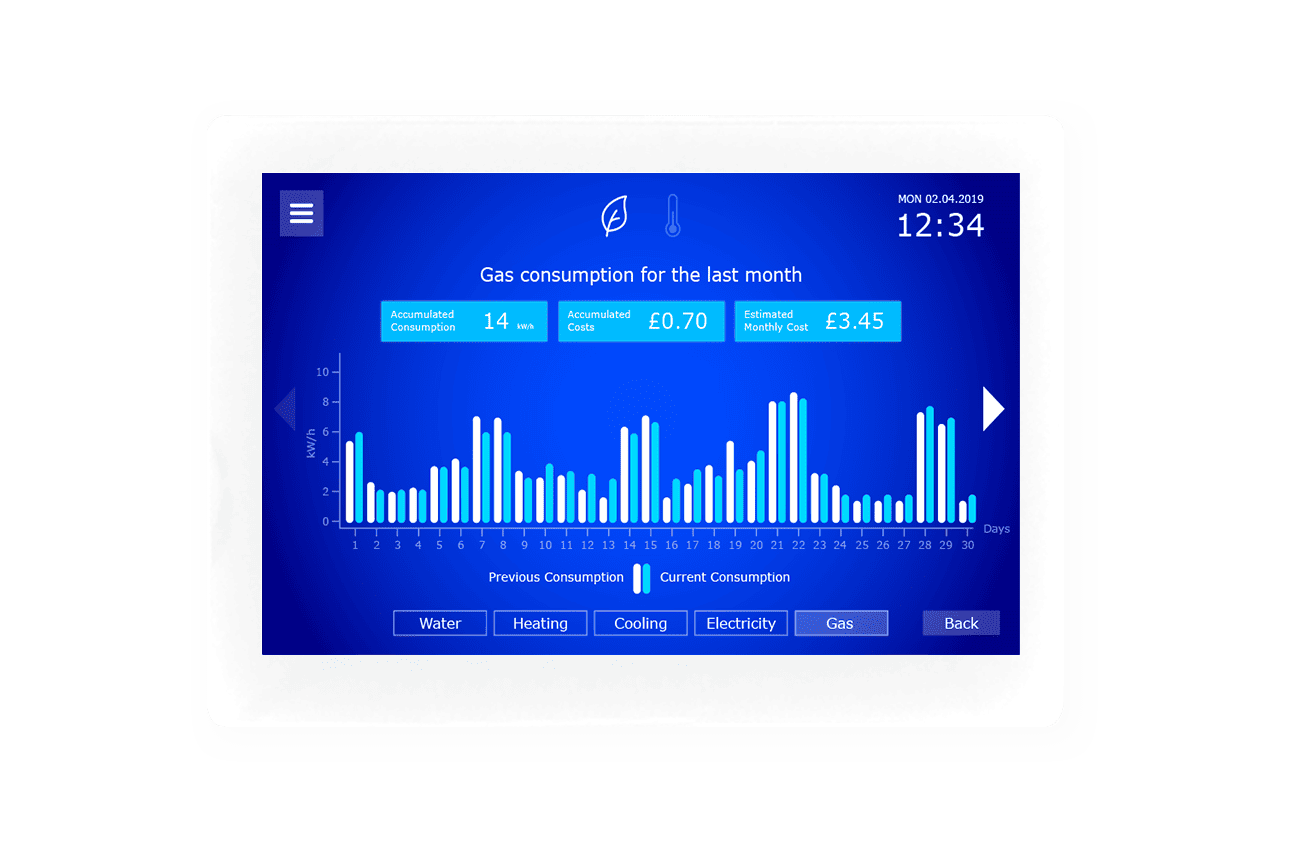 Usage comparison graphs
View energy usage for the current day, week, month and year and compare graphically with the previous day, week month and year.
7 inch, in-wall screen
View energy usage for each connected meter
View associated energy costs if set to Smart Metering mode
View energy consumption only is set to Consumption mode
View comparison graphs for daily, weekly, monthly and year consumption
View Co2 emissions