At Titan we simplify the complex to help our customers create truly smart spaces promoting wellbeing, comfort, and energy efficiency.
The all-new Gen 3 sensors from Titan aid our ability perform to this mantra and are a product line we are extremely excited and proud to announce the launch of. Creating a new era of smart, modern, and slimline sensors our Gen 3 Room Sensors bring design and functionality together like never before.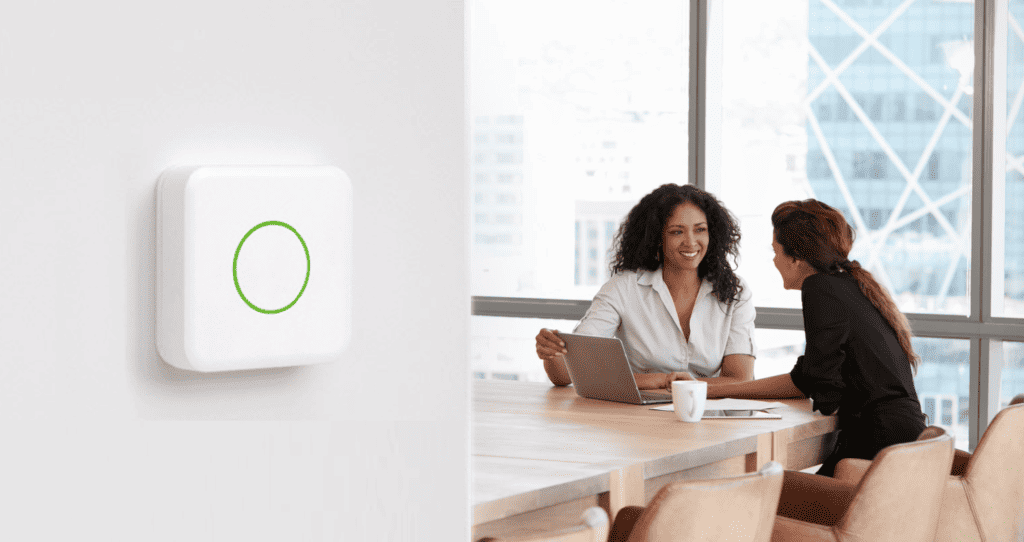 Our Room Sensors have undergone a total re-development that encompasses the sensor's plastics, PCBs, and firmware. Covering our temperature, humidity, and CO2 sensors, the changes made to enhance the sensor range are the result of feedback from our customers and hard work from our development team. This has resulted in improved aesthetics and usability of the sensors. Combining modern, slimline aesthetics with Titan Products' high product quality and reliability, we believe that the Gen 3 room sensors set the standard for office, retail, education, hospitality, and residential sensing applications.
Features
✅ Modern, slimline design: The Gen 3 sensors feature a sleek, modern design creating our slimmest room sensors to date.
✅ CO2 Halo LED: Designed as a clean, simple, yet informative interface that aids the understanding of both the sensor status and its environment. The Halo LED is the ideal companion for understanding CO2 levels within a space allowing action to be taken to maximise and maintain occupant comfort and well-being.
✅ Anti-microbial properties: All room housings within the Gen 3 product line incorporate certified Polygiene® product protection, designed to pro-actively inhibit the growth of bacteria on the sensor surface. We are passionate about the wellbeing of end users and this is our next step in offering the smartest sensors on the market when it comes to clean living and healthy environments.
✅ Enhanced user experience: Designed for easy installation and maintenance, the sensors incorporate user-friendly features, such as pluggable terminals, improved mounting features and quick release mechanisms.
✅ Flexible compatibility: The Gen 3 sensors have multiple output options across the product range that include; resistive, 0-10V, 4-20mA, wireless, and BACnet/Modbus communications, ensuring seamless integration with different systems and options no matter the application.
✅ UK designed, developed, and manufactured by Titan Products.
Watch our video
Improved design and functionality

Developed for you
Speaking on the launch of the new Gen 3 sensors, Iain Twiss, Business Development Director states, "At Titan we recognise the need to evolve and to provide all stakeholders across the product life cycle with the best possible user experience. Whether an installer installing the product, a building manager looking for reliable and accurate products, or a building occupant requiring a clean and productive environment to work or learn within, the Gen 3 sensors encompass this perfectly and really do set the standard for environmental monitoring across temperature, humidity and Co2 applications".
This belief is further echoed by Ian Florey, Commercial Product Manager at Titan who is "super proud to be launching the next generation of Room Sensors. They are not just a face lift but a complete ground-up development bringing what we believe is the best range of products in terms of function, reliability, and aesthetics. Taking on-board feedback from our customer base, we listened."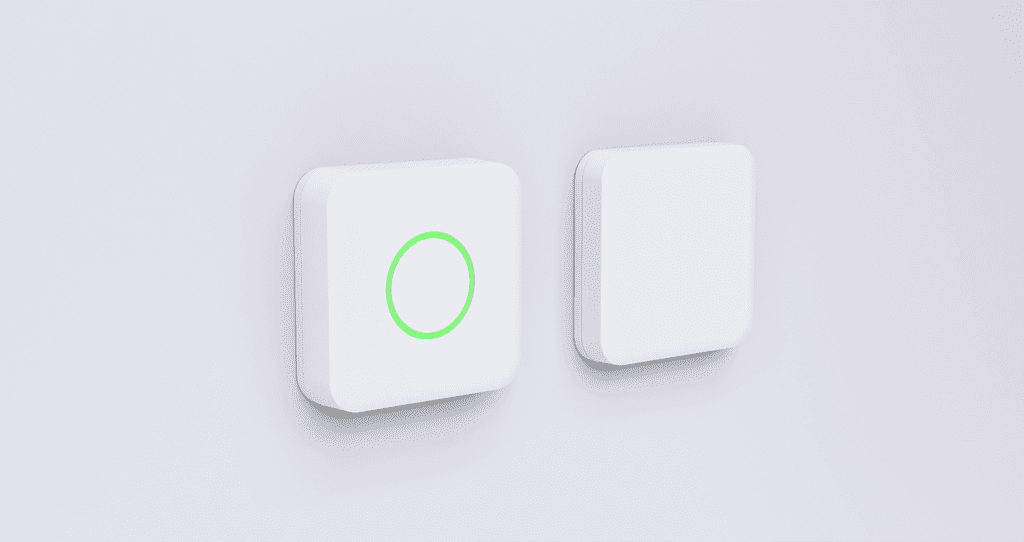 Modern enclosures
Slimline
Our thinnest room sensor to date
---
Only 19mm
Discreet appearance
Suits any smart building
Reliable temperature, humidity and CO2 monitoring
Halo
New intuitive LED Halo
---
Simple yet informative indication for the end user to understand at a glance
For CO2 indication across wired, wireless and BACnet/Modbus models
All wireless models supplied in Halo enclosure
Available models
The Gen 3 sensors will replace the current room sensors listed below. For pricing please contact the sales team.
---
Temperature only sensors (Resistive)
Previous model
Gen 3 part code
Enclosure
Room Temperature Sensor (10K3A1)
TPTRS/W
TP-RS-10K3
Slimline
Room Temperature Sensor (10K4A1)
TPARS/W
TP-RS-10K4
Slimline
Room Temperature Sensor (20K6A1)
TPHRS/W
TP-RS-20K6
Slimline
Room Temperature Sensor (NI1000)
TPRS/Ni1000/W
TP-RS-NI1000
Slimline
Room Temperature Sensor (PT1000)
TPPT3RS/W
TP-RS-PT1000
Slimline
Temperature & Humidity sensors (0-10V/4-20mA)
Previous model
Gen 3 part code
Enclosure
Room Temperature & Humidity Sensor
(dual 0-10V and 10K3A1 temp and 0-10V humidity)
TPVRHT-RT/10K3A1/W
TP-RS-RH-V-10K3
Slimline
Room Temperature & Humidity Sensor
(dual 4-20mA and 10K3A1 temp and 4-20mA humidity)
TPRHT-RT/10K3A1/W
TP-RS-RH-MA-10K3
Slimline
CO2, Temperature & Humidity sensors (0-10V)
Previous model
Gen 3 part code
Enclosure
Room CO2 Temperature & Humidity Sensor – no LED
(0-10V CO2, dual 0-10V and 10K3A1 temp and 0-10V humidity)
TPVRCO2HT-RT/10K3A1/W
TP-RS-CO2RHT-V-10K3
Slimline
Room CO2 Temperature & Humidity Sensor – HALO LED
(0-10V CO2, dual 0-10V and 10K3A1 temp and 0-10V humidity)
TPVRCO2HT-RT/10K3A1/L/W
TP-RS-CO2RHT-V-10K3-H
Halo
Temperature & Humidity sensors (BACnet / Modbus)
Previous model
Gen 3 part code
Enclosure
Room Temperature & Humidity Sensor with BACnet / Modbus communications
TPRHT-COM
TP-RS-RHT-BMS
Slimline
CO2, Temperature & Humidity sensors (BACnet / Modbus)
Previous model
Gen 3 part code
Enclosure
Room CO2, Temperature & Humidity Sensor – no LED
TPRCO2HT-COM
TP-RS-CO2RHT-BMS
Slimline
Room CO2, Temperature & Humidity Sensor – HALO LED
TPRCO2HT-COM/L
TP-RS-CO2RHT-BMS-H
Halo
Wireless Temperature & Humidity Sensor (TPZ-Net range)
Previous model
Gen 3 part code
Enclosure
TPZ-Net Wireless Room Temperature & Humidity sensor
TPZRHT
TP-RS-RHT-TPZ
Halo
Wireless CO2 Humidity and Temperature Sensor (TPZ-Net range)
Previous model
Gen 3 part code
Enclosure
TPZ-Net Wireless Room CO2, Temperature & Humidity sensor – HALO LED
TPZRCO2HT/L
TP-RS-CO2RHT-TPZ
Halo
Battery Powered CO2 Indicator
Previous model
Gen 3 part code
Enclosure
Wireless room carbon dioxide (CO2) indicator
TPCO2-IND/L
TP-IND-CO2
Halo