Building Management Systems are now producing more data than ever before through the vast array of connected sensors and devices deployed in modern smart buildings. Data collection is the foundation of building optimisation.
A data-driven approach helps enhance occupant comfort and safety, reduce energy consumption, and improve overall building efficiency through predictive maintenance. In this article, we'll explore some of the ways data collection and analytics can optimise building operations.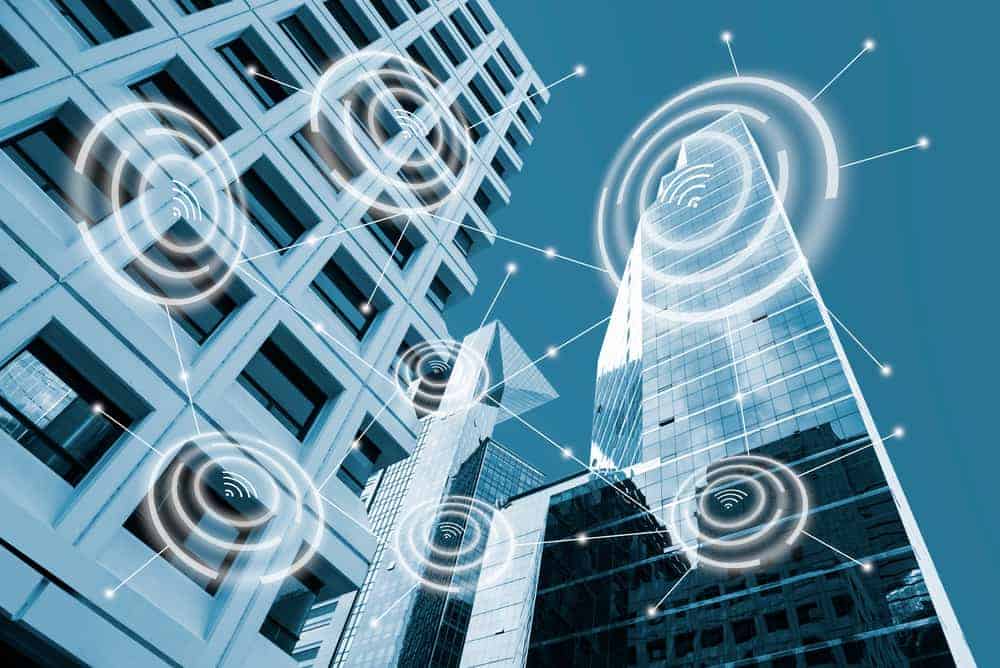 Enhancing Occupant Comfort
Building optimisation starts with the installation of sensors throughout the building, providing the data necessary for building automation systems to respond quickly and appropriately to changing conditions, enhancing occupant comfort and safety.
The sensors include:
Temperature and Humidity Sensors: These sensors monitor indoor conditions and can adjust HVAC systems to maintain optimal temperature and humidity levels, ensuring a comfortable environment for occupants.
Light Sensors: Light sensors detect natural light levels and can adjust artificial lighting accordingly. This not only saves energy but also creates a more comfortable and visually pleasing atmosphere.
Occupancy Sensors: Occupancy sensors detect the presence of occupants in a room and can trigger HVAC, lighting, and other systems. They ensure that spaces are conditioned and lit only when needed, reducing energy waste and creating a comfortable environment.
CO2 Sensors: Monitoring carbon dioxide levels is essential for indoor air quality. When CO2 levels rise, indicating poor ventilation, HVAC systems can be adjusted to bring in more fresh air, ensuring occupant comfort and health.
By automating responses to environmental changes and potential threats, occupants can enjoy a more secure and pleasant building environment.
Reducing Energy Consumption
Analytics can identify patterns, trends, and anomalies, helping building managers make informed decisions. Advanced analytics platforms use techniques like regression analysis to model the relationships between building systems. This allows them to simulate various what-if scenarios to see how adjustments impact metrics like energy consumption.
Managers can experiment with different HVAC setpoints, lighting schedules, and other operational sequences to determine optimal settings for efficiency. The most energy efficient strategies can be deployed across the BMS, enabling buildings to reduce their energy usage over time.
Predictive Maintenance
By collecting and studying trends in the performance data of equipment like chillers, boilers, and air handling units, analytics can detect when systems are operating outside of expected parameters.
This allows building staff to proactively respond to maintenance needs before critical equipment failures occur. Analytics can also optimise maintenance schedules. Rather than routine tasks at fixed intervals, predictive insights allow maintenance to be scheduled dynamically when systems actually require servicing.
Building analytics leverages the wealth of data from modern BMS to minimise inefficiencies, cut costs, and boost operational productivity. With the right analytics solution, facility managers can continually analyse performance trends, model new strategies, and optimise their smart buildings.
Elevate Your Building Automation
To unlock a higher level of optimisation from your building automation system, you need high-quality sensors and controllers. Titan Products offers an extensive range of peripheral devices to enhance monitoring and control for smart facilities. Our sensors and controllers sync perfectly with building management systems to provide the critical data needed for actionable building analytics.
Ready to upgrade? Contact our experts at Titan Products to explore sensor and controller options tailored for your building management needs. Don't settle for limited performance – get maximum value from data with Titan's innovative sensors and controllers. For cutting-edge hardware that elevates your building automation, Titan Products delivers industry-leading solutions.